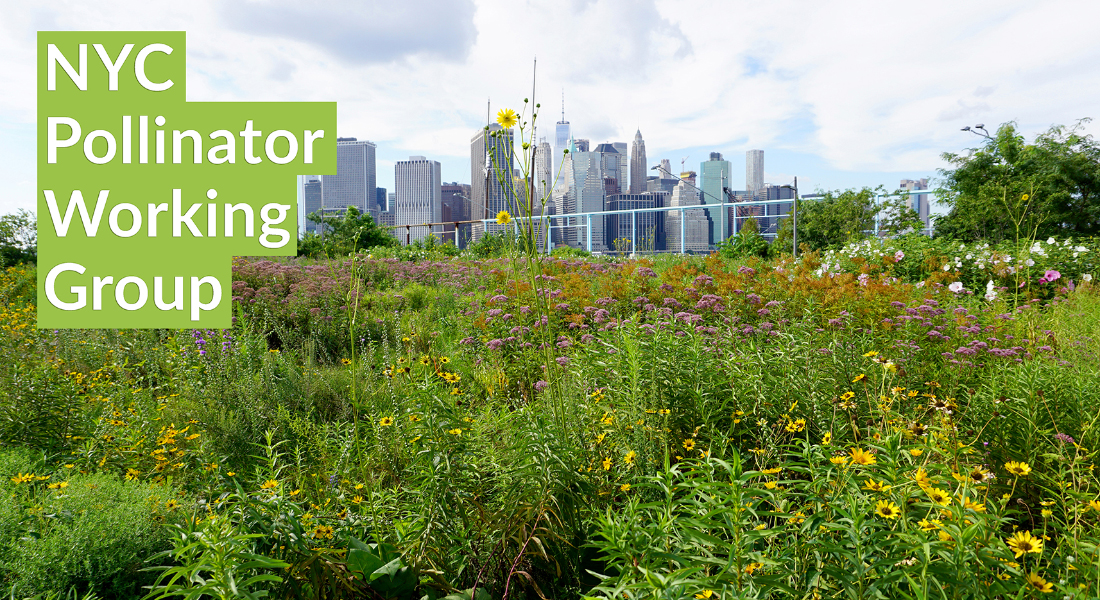 About NYC Pollinator Working Group
The New York City Pollinator Working Group (NYCPWG) networks and collaborates to conserve beneficial pollinating insects and the resources they need to survive. Our members work on a variety of projects that support pollinator habitat in public and private spaces, provide educational outreach on pollinator protection, and develop advocacy programs and policies around pollinator conservation. Our goal is to be a model for creating pollinator sustainability in urban environments.
NYCPWG is a project of the Open Space Institute, Inc., a nonprofit public charity exempt from federal income tax under Sections 501(c)(3) and 509(a)(1) of the Internal Revenue Code. 
With concern over decreasing pollinator habitat in NYC and our commitment to pollinator conservation, NYCPWG recently released Formal Recommendations on European Honey Bee Colonies in New York City. Read the policy statement
NYCPWG is dedicated to raising awareness of NYC's wild pollinators. Find Pollinator related education and events both locally and online HERE
---
Become a NYCPWG Member
To become a member of the NYC Pollinator Working Group, please complete the application for NYCPWG membership HERE 
NYC Pollinator Working Group Instagram
Follow us on Instagram to learn more about pollinators and their habitat, and see photos of pollinators, plants and places.