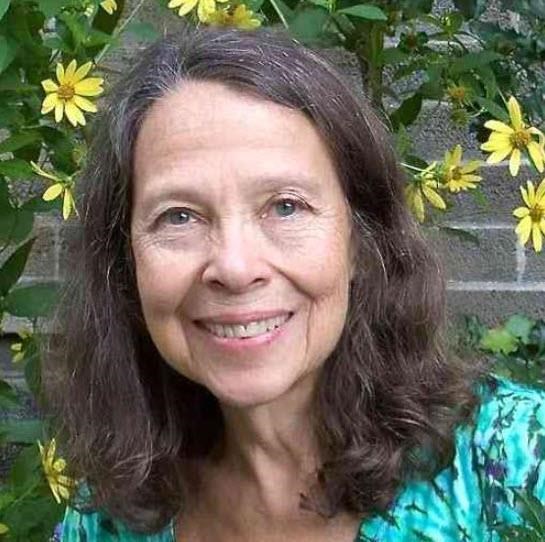 Celebrating Cindy Goulder
It is with great sadness that we learned of Cindy's recent passing. And as we sent our deep condolences to her loved ones, family and friends we wanted to share how much Cindy meant to us. And if you did not get a chance to know her we hope you will visit some of the spaces she influenced and think of her and her wonderful circle of friends.

Read more about her life here: legacy.com
A Celebration of Life is being scheduled for the fall of 2023 in Brooklyn. If you want to be informed about the date and location, email lgoulder864@gmail.com.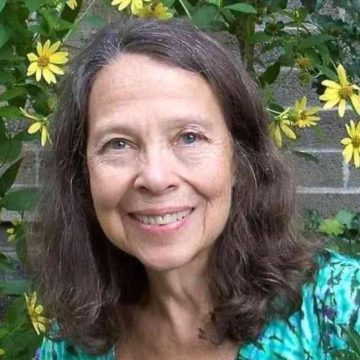 Words of Remembrance by NYCPWG Member and iDig2Learn, founder, Christina Delfico
Celebrating Cindy Goulder is easy to do.

Friendly, kind, interested and generous with her vast ecological horticultural knowledge – meeting Cindy made you think, "Why, hadn't I known her sooner?".
So many of us have our Cindy stories and felt she was ours alone to enjoy – that's how she made us feel.
The real story is that countless people were influenced by her and dozens of parks, private and public space landscapes bear witness to her touch, shaped by a deep understanding of how all living things depend on their natural surroundings. You just wouldn't know it, she was not the boast-y type.
We met at Plant-o-Rama at Brooklyn Botanical Garden as we walked from the Metro Hort sponsored event between the garden's library and the visitor's center to hear, what else, a talk on plants and garden designs. Along the walk small talk about the conference led to sensing she might agree to do a lecture for us, there was a catch though since it was the height of the pandemic we would have to figure out the technology to host it as our first virtual session to an audience, she said sure.
As a member of the NYC Working Pollinator Group, an organization which supports planting for pollinators to restore lost habitat, we were meeting on Zoom. Cindy visually arrived in her home, with a cup of tea surrounded by house plants in a cozy jungle inviting us to think how nice it would be to have a visit with her there.
I recall once going on and on about butterflies and how I had heard a lecture from Don Riepe on his work at the Parks department ages ago creating very neat meadow spaces that mimicked a natural landscape and thought he was impressive. Cindy leaned in and said he's my boyfriend in a whisper – of course, that made sense.
Professionally, Cindy Goulder helped in the selection of native plants for the Brooklyn Bridge Park which includes acres of land for the public to enjoy from meadow, to marsh to shoreline and more traditional park space.
Words of remembrance from NYCPWG Members:
"Cindy was amazing. She fought the good fight. She was a big part of why Brooklyn Bridge Park is filled with native plants and advocated strongly for bird window protections. She helped me get supplies for public school gardens. She really left a mark on this city. If there is a movement to commemorate all of her work, I'd love to help support it." – Rebecca McMackin
"She worked with us in redesigning the native plant garden in Lentol Garden. A very talented and dedicated person. She will be missed. My deepest sympathies to Don and her family."– Mary / Dr. Mary J. Leou
"She was a great participant of the Education and Outreach committee and a gardening champion at Poplar Street Community Garden. She would be happy to know that the beautiful German irises, Stachys and Sedum she gave me from her garden continue to thrive in tree beds on my street (and some on my roof too since I divided them up). I will think of her everytime I see them bloom." – Jennifer Nitzky